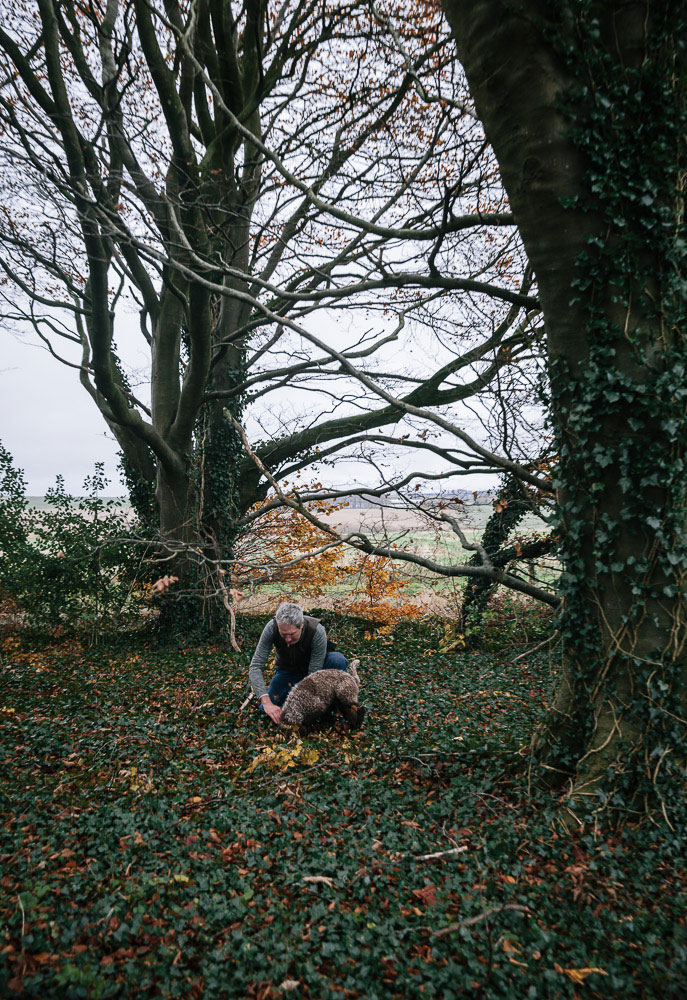 The truffle survey works very well in establishing the native truffle and its likes and dislikes regarding the immediate environment - essentially where it is living - and we can see that from its genetic strength,. We can look at the soil type it inhabits and the general microclimate that it favours, gaining important information and useful knowledge that is invaluable when deciding on a suitable site for the establishment of a truffle orchard, or the regeneration of existing woodland through coppicing and thinning in order to encourage the truffle to return to its former glory. The gathered information can also be used simply to locate the truffle in a bid to both conserve some of its favourite sites and harvest it for the kitchen.  Also allows you the opportunity to plant new trees with the possible truffle in mind for a future seasonal harvest from the  landscape
Over the last ten years or so I have been evolving the truffle survey into a very useful exploration of the landscape. One of the crucial ingredients are always the farmer, the forester, the landowner or both.  Someone who knows the land well and the possible geological changes it always seems to take within a very short distance.it
In Europe a truffle hunt might last's for approximately two hours before the burning heat of the hot sun pushes the hunter and dog away; and often starts at either first light or as darkness falls. In order to take full advantage of their rising perfume when it is at its best, or maybe to fox any other truffle hunters who might want to be led to  the prize tree. The hunting areas are generally well known and almost all have public car parks beside them.(not always) 
In England it's  more of an archaeological dig  to piece it all back together again when walking in the footsteps of Gibson near Winchester or Collins at Bentley Wood (now a dark, closed canopy woodland). Our truffle hunters were (at a guess) originally pie makers, often coming from Spain on some European adventure following the news of our island's harvests and looking for new opportunities , I sense as I write this,  I am wrong like all good history and that it was the foresters who held court with the truffle and its secret. Today those lands are divided amongst more and many ,  now we revisit some of the remaining island left to rebuild the picture of the past .  Day's  when perhaps 3 x  times as much of England was a forrest, and the towns where more  likely to be  part of the forrest with its  clog makers , hurdles,  tool handles,charcoal . Infact most things of a essential nature.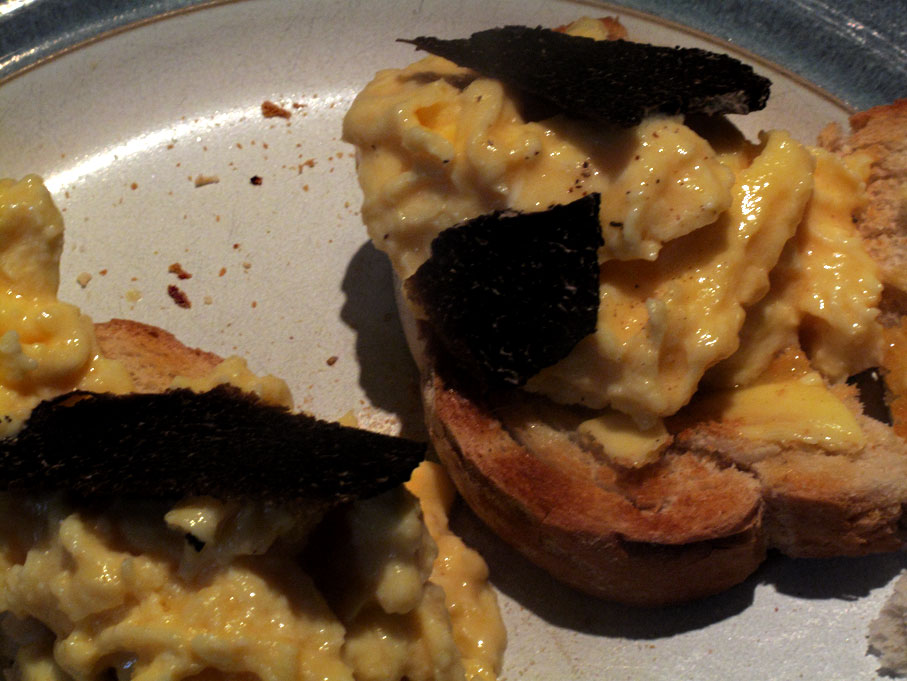 Italy and Frannce  and probably more countries where food is a passion tied more directly with  soul and landscape.   Have  remembered the tree and  its probable  flavour the eating , the hunting by moonlight and passed on in stories always some false direction slipped in . Now we as a nation are tearing ourselves apart to find the lost treasures of our landscape, and not just truffle.
Practical preparation for truffle survey
depending on area to cover and Terrain a 4wheel drive vehicle essential , somewhere to put dogs. * Maps showing soil ph or having that knowledge to hand

the truffle lives symbiotically with a large array of tree species and also likes many companion trees such as cherry and hawthorn. Beech, hazel , oak are some of the more obvious trees but the truffle also grows with
cedar, lime, pinus, sweetchestnut, hornbeam and also crops well with these trees

Almost always I carry out surveys with somebody who comes from the land we are hunting or as some involvement with it. As the information and truffle finds our then passed on and that knowledge can be built on and allows for the gradually posable development of new hunting grounds
Charges £150 for a survey travel costs  for example Wincanton to Cirencester £50.00 total cost £200 (not always but often the client can have between £100 and £800 of truffle as a reward)
to start a good mycological map you need to work towards 3 hunts perhaps october, december and january or you might begin september all depends on the what we are trying understand and learn about the enrichment.

We are not trawling through the woods but just hunting very small areas perhaps the size of a house and every effort made not to disturb any game or push them through the covers. 
Not always but mostly we are in the finishing are short day in the kitchen. Aa much as possible truffles need to be worked with as soon as possible . Once they dug up from the soil and their unbiblical cord to the mother broken . They die and as their death takes places they also loose their perfume and flavours. Above this was a surprising find in the English landscape a very highly perfumed , firm and delicious Melano Sporum truffle . Unlike our traditional native truffle this beast does seem to have more of a shelf life and we enjoyed two small slices before the chefs managed to get thier paws on it.
The surveys provide a build up of information invaluable to us and the landowner . Its something that can be passed on and a treasure in our forrest.